Iphone 14 Price in Pakistan (128Gb, Non Pta, Usa/Lla, both Esim)
₨240,000
Applekid.pk brings you the Iphone 14 best Price in Pakistan (128Gb, Non pta, Usa/Lla, Dual Esim) with same day delivery from Lahore to Karachi, Islamabad, Fsd, Sialkot and across Pakistan.
Iphone 14 Price in Pakistan (128Gb, Non Pta, Usa/Lla, Dual Esim)
Apple iPhone 14 was internationally announced on September 7, 2022. It is here, alongside a larger Plus model iPhone 14 Plus. The release date of the iPhone 14 is September 16, 2022. The standard model of the new iPhone series offers everything you can expect from a business phone as an entrepreneur. It's super fast and takes the sharpest pictures with autofocus on the selfie camera. and what Apple is claiming to be the 'best iPhone battery life ever. The iPhone 14 is the best iPhone value, though it's not much of a leap from the iPhone 13. Official iPhone 14 price in Pakistan would fluctuate and vary from time to time depending on the dollar exchange rate.
The iPhone 14 is a very good phone for the money, offering improved cameras, a faster A15 Bionic chip, and a fun Action mode for video capture. But at this price, we'd like to see a telephoto zoom and 120Hz display. Some may want to get the iPhone 14 Plus instead for its larger screen and bigger battery.
PROS Apple 14:
Excellent cameras, Vibrant display, Fast A15 Bionic performance, and impressive action mode video. The favorite Sierra blue color of iPhone 13 max pro and the new purple color is up to mark.
CONS of the latest iPhone 14 price in Pakistan:
 The design is pretty much identical to the iPhone 13, including the notch. Still just a 60Hz refresh rate with no optical zoom. The lack of a physical SIM card slot in USA/Lla models will annoy some.
Apple the new iPhone 14 series and the prices of Apple's latest iPhone 14 series in Pakistan are much higher as compared to other countries including the USA, the UK, India, New Zealand, UAE, and China.
A PTA approval tax from Govt of Pakistan on iPhone 14 has been increased up to Rs.132,500 which is a huge unaffordable amount.
iPhone 14 Price in Pakistan & Comparison in different countries
Iphone 14 Price in Pakistan and Specifications:
| | |
| --- | --- |
| | |
| Price | 225000 |
| Display | 6.1 inches (2532 x 1170 pixels, 60Hz) |
| CPU | A15 Bionic |
| Storage | 128GB, 256GB, 512GB |
| Cameras | 12MP wide (f/1.5), 12MP ultrawide (f/2.4), 12MP front f/1.9 |
| Water resistance | IP68 |
| Colors | Midnight, Purple, Starlight, Product Red, Blue |
| Size | 5.78 x 2.82 x 0.31 inches |
| Weight | 6.07 ounces |
Emergency SOS via satellite in new latest iPhone 14 series
Apple develops special antennas and equipment so the new latest iPhones can connect to satellites miles above the Earth's surface without a giant antenna module. This system is meant primarily for emergency purposes.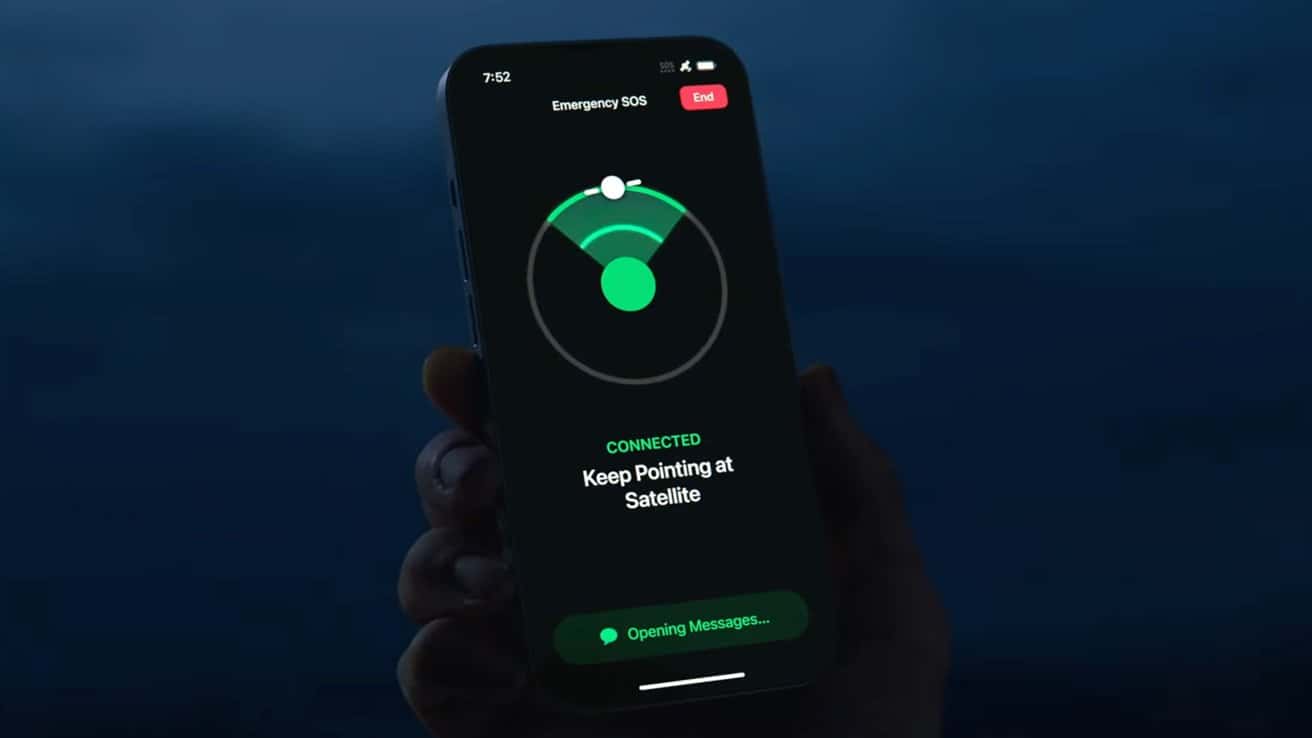 With a clear view of the sky or below light foliage, a user can activate Emergency SOS via satellite to send out a distress signal. The device will walk the user through prompts to ensure communication is kept short while being detailed.
UI on the display will show the user which direction to point the iPhone to get the best signal from the satellite. Messages sent using this method can take anywhere from 15 seconds to several minutes to relay.
There's a non-emergency use for this as well. If a user wants to update friends or family on their location in the wilderness, the iPhone can use a satellite signal to relay that location data.
Ports and battery life
The Lightning port remains even as rumors point to USB-C in the 2023 "iPhone 15." Speculation had suggested Apple might move to a 30W fast charging speed, but Apple kept it at 20W.
Apple claims the battery life has improved, placing the smaller 6.1-inch iPhone at 20 hours during normal use. The iPhone 14 Plus can last up to 26 hours.
Both models have fast charge support, officially rated at 20W. So, plug the iPhone into a 20W charger to get a 50% charge in about 30 minutes.
Processor, biometrics, wireless
Apple reserved the latest A16 Bionic for the iPhone 14 Pro lineup, leaving the iPhone 14 with the A15 Bionic. This isn't the same processor used by the iPhone 13, instead, it is the iPhone 13 Pro's version.