Laptop Table & Stands Price in Pakistan – AppleKid.Pk
₨1,499
Applekid.pk brings you the best price for Laptop Table and Stands portable online updated Price in Pakistan 2021 with same day delivery from Lahore
Lightweight and has a movable front ledge that allows for the most comfortable hand position.
Eliminates the heat on legs and keep your laptop cool.
Find leisure in using your laptop while working.
Prevent your bad posture or back aches easily.
Portable laptop desks provide a stable base and an optimum height to the laptop.
It has been proven by an extensive study that laptop heat is injurious to health. The heat that comes out form the laptop can damage your skin in multiple ways. Firstly, its heat is inimical to men sperms, which is an alarming thing. Moreover, laptop heat disturbs the posture of the human body. While using a laptop can cause neck, shoulder, and backaches. Thirdly, in summer the laptop heat also slower the machine. The machine is unable to work fine, thus causes problems for your work. Laptop Table & Stands Price in Pakistan
The laptop stand is the right and the most absolute solution for these problems. This does not only protect you and your family from laptop heat, but it also carries out several tasks. This portable laptop desk and stand give you the ideal posture to work comfortably. Applekid.pk has a different range of tables and stands including wooden laptop table with cooling fan, metal laptop cooling pads, ultra-thin cooling cooler pad, adjustable ergo stands.
Few of these laptop tables are specially designed for use in bed, this means users can easily take them in bed with them and use them as desired. Users can work long hours painlessly.  The Flexible Laptop stands can easily be adjusted. The height and angle can be adjusted easily according to your sofa, chair, floor etc.
Largest Collection of Laptop Tables in Pakistan
These portable stands, available in our online shopping place are easy to carry anywhere and everywhere. We also have cooling fans that will keep your laptop cool. These laptop tables Become perfect cooling pad. We also have an Aluminum Laptop Table, which has the style, lightweight and folding ability and detachable mousepad, Aluminum laptop table is perfect for you and your family.
Moreover, Applekid.pk also has Wooden Laptop Tables. These tables have a powerful fan, aluminum legs and suitable if you love to work on the bed or floor. Similarly, because of more than 04 feet of its height, table mate IV is perfect for working on sofa, chair, bed.
Purchase our E Tables today and enjoy the high-quality life of style and convenience. We are the Pioneers to introduce laptop stand tables in Pakistan for more than six years ago. Laptab has been working efficiently from the time when people did not even know that there are laptop tables.
Buy Laptop Tables and Stands at Best Price in Pakistan
We have the best variety of tables/stands/desks are portable and adjustable with easy prices in Pakistan. Purchase these products today as we have limited stock. So, buy your favorite laptop stand or table from our collection in the online store.
Computer laptop stands price in Pakistan starts from Rs.750
laptop stands
Table with Folding Legs
Rs. 2250Rs. 3799
Portable Laptop Stand
Rs. 1099

Adjustable Aluminium Laptop Table Stand with Cooling Pad
Rs. 2950Rs. 3999
Multipurpose Wooden Laptop Table with Drawer Study Table
Rs. 2999Rs. 3700
Ergomanic Wooden Laptop table with Cooling Fan and
Rs. 2850Rs. 3650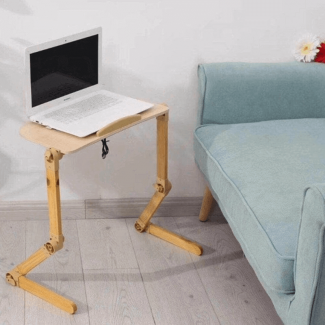 Laptop Table with Adjustable Stand and Cooling Pad
Rs. 3900Rs. 4999
Desk Mini Wooden Computer Desk Height Adjustable Bedside Table
Rs. 4500Rs. 6588
Ergonomic Laptop Table
Rs. 2850Rs. 4375
Multi-Purpose Foldable Portable Wooden Bed and laptop Table
Rs. 2350Rs. 2960
Bamboo Wooden Foldable Table/Tray
Rs. 2250Rs. 2999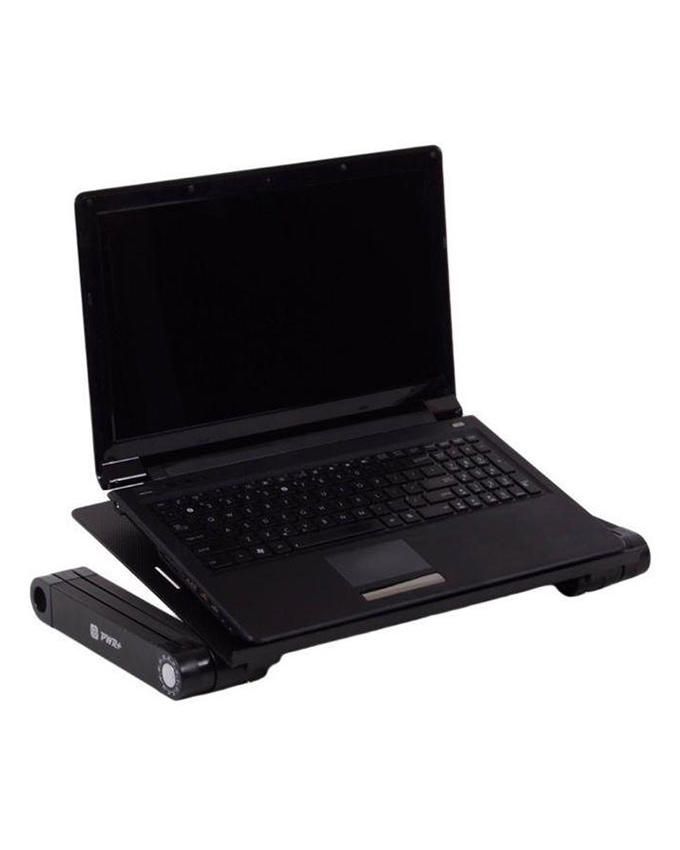 Aluminium Table Large Fan (with Built-In Stereo Speakers)
Rs. 3480Rs. 4700
Wooden Laptop Table & Stand wih Cooling Pad
Rs. 2999Rs. 4700
Foldable Aluminium Indoor Table – Pink
Rs. 2999Rs. 3889
Foldable Aluminium Indoor Table – Silver
Rs. 2999Rs. 3999